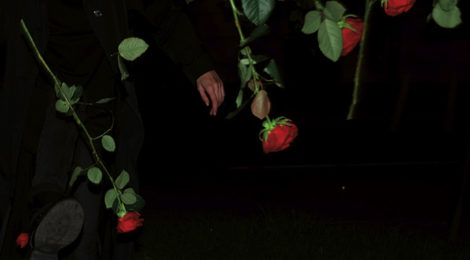 Catalog Number: ENEMY037 
Format: Digital, Streaming
Release Date: March 13, 2020
Nastia Reigel's long-awaited sophomore EP on Dustin Zahn's 'Enemy Records' has finally arrived! 'Disarm to Surrender' demonstrates a perfect balance of artistic taste and technical ability.
The EP starts off with the heaviest track, 'Horses.' Backed by hypnotizing chopped-up vocals, the track hammers through steadily with no compromises. 'Trace' follows in a more restrained and minimalistic fashion but manages to retain perfect tension.
On the flip, 'Natural Desires' is equally as hypnotic as the A side but more spatial and groove-focused, making it an ideal candidate for warming up or winding down. The titular track 'Disarm to Surrender' completes the EP in a more abstract way. The track hints at the noise and post-punk leaning influence found in her alternative project, 'Rosa Damask.'